Daniel S. Messinger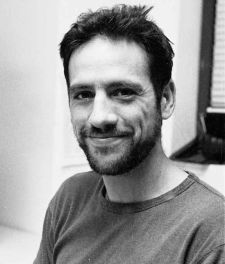 "The true mystery of the world
is the visible, not the invisible."
Oscar Wilde.
Professor of Psychology, Pediatrics, Electrical & Computer Engineering, Music Engineering
Associate Director, Child Division (Developmental Program)
Director, UM Sib Smile
Salt Lake City, University of Utah, 1994
Social, language and emotional development; modeling interaction using objectively measured big behavioral data; specific projects: autism, attachment, attention, preschool classrooms.
Selected Publications

Messinger, D. S., E. B. Prince, M. Zheng, K. Martin, S. G. Mitsven, S. Huang, T. Stölzel, C. Rivero-Fernandez,N. Johnson, U. Rudolph, L. K. Perry, B. Laursen & C. Song (2019) Continuous measurement of dynamic classroom social interactions. International Journal of Behavioral Development. 0165025418820708.

Perry, L. K., Prince, E. B., Valtierra, A. M., Rivero-Fernandez, C., Ullery, M. A., Katz, L. F., Laursen, B., Messinger, D. S. (2018). A year in words: The dynamics and consequences of language experiences in an intervention classroom. PLoS ONE, 13(7), e0199893. doi:10.1371/journal.pone.0199893

Martin, K. B., Hammal, Z., Ren, G., Cohn, J., Cassell, J., Ogihara, M., Ph.D. Britton, J.C., Gutierrez, A., Messinger, D. S. (2018). Objective measurement of head movement differences in children with and without autism spectrum disorder. Molecular Autism 9:14, 10.1186/s13229-018-0198-4.

Messinger, D. S., Mattson, W. I., Todd, J. T., Gangi, D. N., Myers, N. D., & Bahrick, L. E. (2017). Temporal dependency and the structure of early looking. PLoS ONE, 12(1), e0169458. doi: 10.1371/journal.pone.0169458


Messinger, D. S., Young, G. S., Webb, S. J., Ozonoff, S., Bryson, S. E., Carter, A., Carver, L., Charman, T., Chawarska, K., Curtin, S., Dobkins, K., Hertz-Picciotto, I., Hutman, T., Iverson, J. M., Landa, R., Nelson, C. A., Stone, W. L., Tager-Flusberg, H., & Zwaigenbaum, L. (2015). Early sex differences are not autism-specific: A Baby Siblings Research Consortium (BSRC) study. Mol Autism, 6, 32. doi: 10.1186/s13229-015-0027-y

Lambert-Brown, B. L., McDonald, N. M., Mattson, W. I., Martin, K. B., Ibañez, L. V., Stone, W. L., & Messinger, D.S. (2015). Positive emotional engagement and autism risk. Developmental Psychology, 51(6), 848-855. doi: 10.1037/a0039182

NIHMSID 674905

PMID:25938555

Mattson, W. I., Cohn, J. F., Mahoor, M. H., Gangi, D. N., & Messinger, D. S. (2013). Darwin's Duchenne: Eye constriction during infant joy and distress. PLoS ONE, 8(11). doi: 10.1371/journal.pone.0080161.
Selected Courses
PSY 620 Advanced Developmental Psychology
PSY 624 Social (& Emotional) Development
Applications
I am actively recruiting developmental graduate students. Contact me at dmessinger@miami.edu