Daniel S. Messinger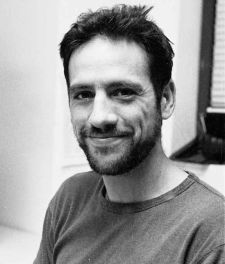 "The true mystery of the world
is the visible, not the invisible." Oscar Wilde.
Professor of Psychology, Pediatrics, Electrical & Computer Engineering, Music Engineering
Associate Director, Child Division (Developmental Program)
Director, UM Sib Smile
Salt Lake City, University of Utah, 1994
I model interaction from objectively measured big behavioral data to understand social, language and emotional development. Current projects include preschool classrooms, autism, and attachment.
Selected Publications
Martin, K. B., Haltigan, J. D., Ekas, N., Prince, E. B., & Messinger, D. S. Attachment security differs by later autism spectrum disorder: A prospective study. Developmental Science, n/a(n/a), e12953. doi:10.1111/desc.12953
Messinger, D. S., E. B. Prince, M. Zheng, K. Martin, S. G. Mitsven, S. Huang, T. Stölzel, C. Rivero-Fernandez, N. Johnson, U. Rudolph, L. K. Perry, B. Laursen & C. Song (2019) Continuous measurement of dynamic classroom social interactions. International Journal of Behavioral Development. 0165025418820708.
Perry, L. K., Prince, E. B., Valtierra, A. M., Rivero-Fernandez, C., Ullery, M. A., Katz, L. F., Laursen, B., Messinger, D. S. (2018). A year in words: The dynamics and consequences of language experiences in an intervention classroom. PLoS ONE, 13(7), e0199893. doi:10.1371/journal.pone.0199893
Martin, K. B., Hammal, Z., Ren, G., Cohn, J., Cassell, J., Ogihara, M., Ph.D. Britton, J.C., Gutierrez, A., Messinger, D. S. (2018). Objective measurement of head movement differences in children with and without autism spectrum disorder. Molecular Autism 9:14, 10.1186/s13229-018-0198-4.
Messinger, D. S., Mattson, W. I., Todd, J. T., Gangi, D. N., Myers, N. D., & Bahrick L. E. (2017). Temporal dependency and the structure of early looking. PLoS ONE, 12(1), e0169458. doi:10.1371/journal.pone.0169458
Selected Courses
PSY 620 Advanced Developmental Psychology
PSY 624 Social (& Emotional) Development
Applications
I am actively recruiting developmental graduate students. Contact me at dmessinger@miami.edu